Stadiums & Venues
Background
Digital lighting control system application: stadiums and performance venues
A stadium and other performance venue venue have large areas with lots of lighting circuits and consumes huge amounts of power, their lighting control is unlike those of regular wall switches. This article will describe a digital approach in contrast to the traditional approach.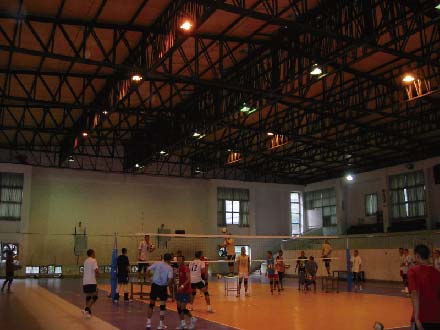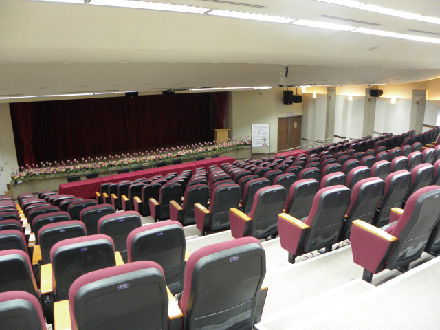 Main Venue
Since these venues may be used for different purposes, such as for sports practice, outside rental, competition, large conferences, performances, and so on; each event or activity will require a different combination of lighting use.

Different scenes for different uses
Competition, practice, audience ingress, clean up, performances, large conferences, emergencies and so on.
Even though each scene mode can be set through the central touch panel, it is also a good idea to have individual control switches for use in special or unforeseen situations, or for emergency use.
User Defined Scenes
Several scenes may be reserved for the administrator to define for special types of events, the administrator may set them manually without using any special tools or software.
Audience Seats
Both local and central control may be applied.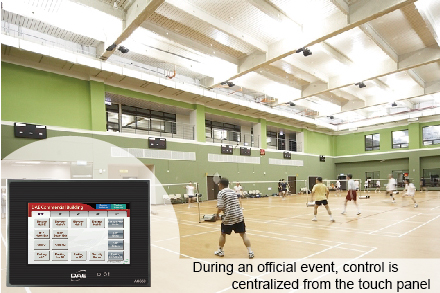 When there is an event, the scene is set according to the event stage.
When there is a large event at night (such as opening or closing ceremonies or large performances), the lighting scene at the audience seating must also be changed to match.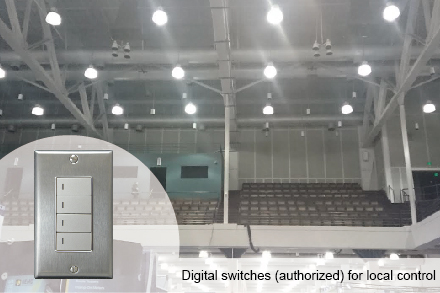 Local switches are also installed for use in controlling the seating area as needed.
System Diagram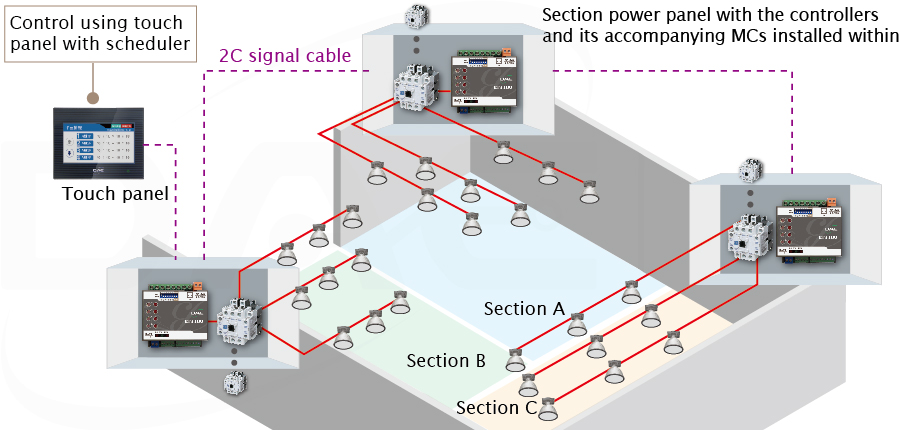 Operating Modes
A touch panel can be installed to control the entire area, with digital switches installed in local vicinities for impromptu control.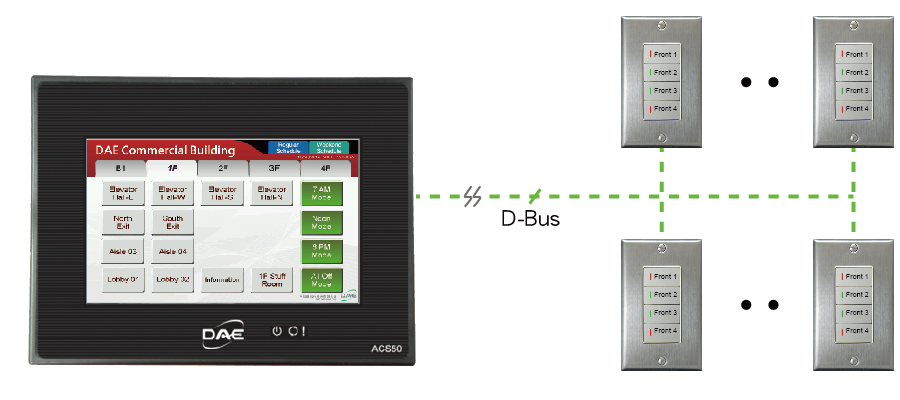 Special Considerations
Other considerations to be made due to the large power consumption: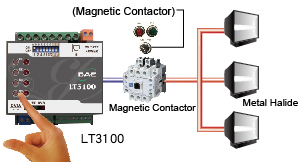 There should be backup manual control and feedback status.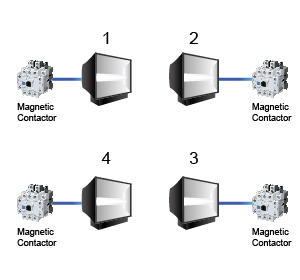 Due to the tremendous starting currents, each device should each be turned on one after another and not all at the same time.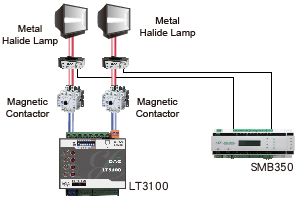 Large stadiums may also have energy monitors installed.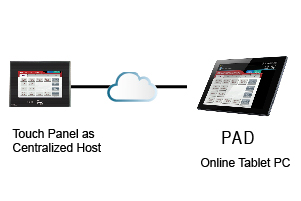 Remote network control may also be added to reduce the need for the staff to run all over.